General Cleaning Issues - Floorcare, car valeting, buying and selling businesses, pricing, staffing, market research, etc.
Cleaning Chemicals Storage in Schools
Posted by David_Cummins (David_Cummins), 9 January 2004
Could someone tell me the COSHH regulations for storage of cleaning chemicals in schools.

Posted by Mike_Boxall (Mike_Boxall), 9 January 2004
Hi David

This page should give you all the info you need (but it may take a while to load!!!)

We also produce something called a Safety Data System which may also be of interest to you - you can find more details here:

http://www.express-cleaning-supplies.co.uk/coshh/index.htm

Hope it helps

Regards

Mike Boxall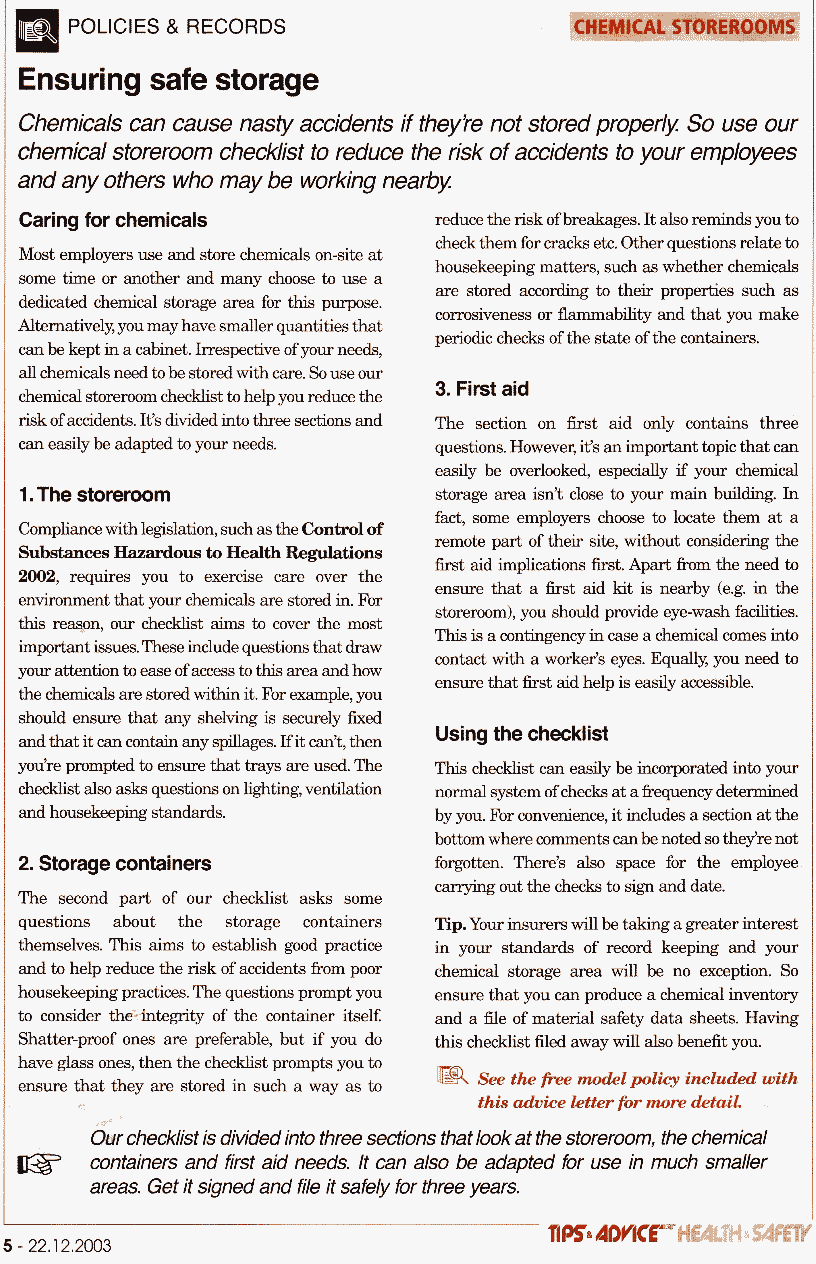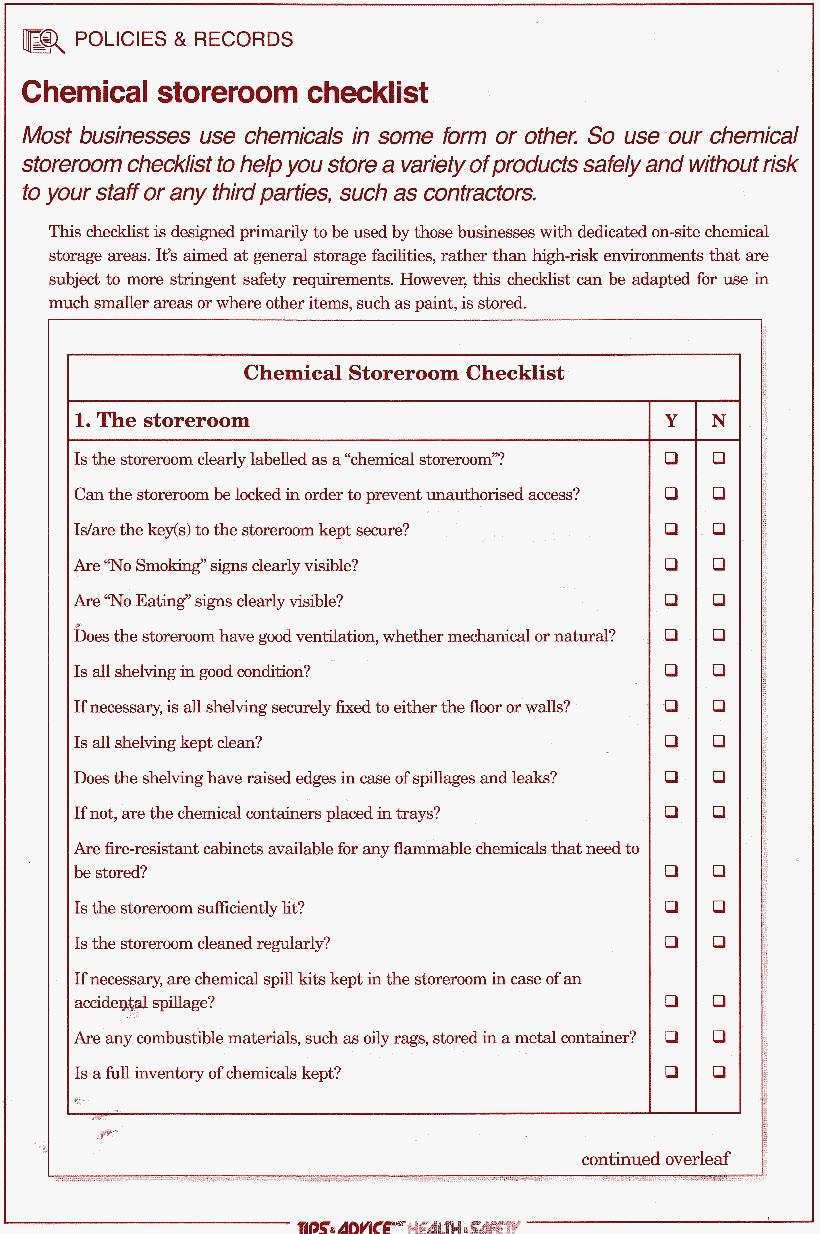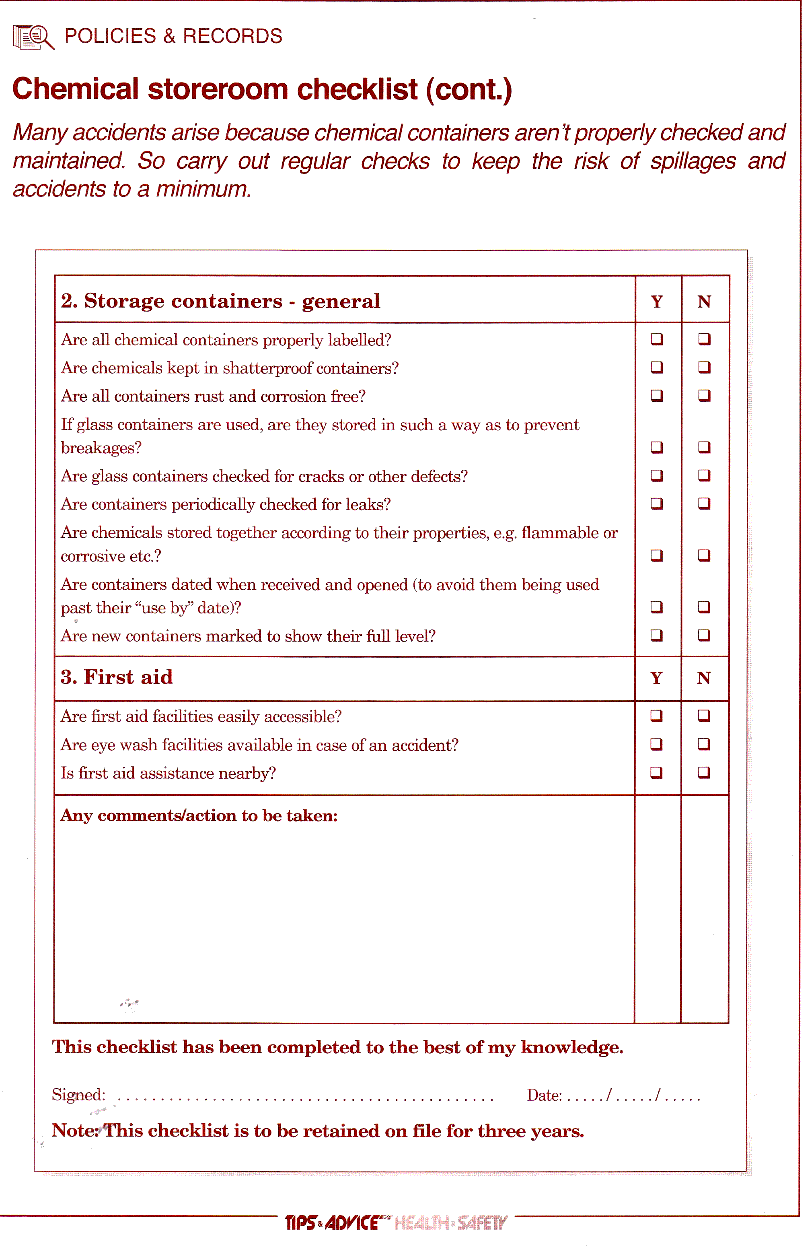 This information has been reproduced from Health & Safety Tips & Advice published by Indicator Advisors and Publishers. Subscription enquiries should be made to Tel 01233 653500 Fax 01233 647100 Email subscriptions@indicator.co.uk Website http://www.indicator.co.uk


---
This page is a thread posted to the cleanitup forum at www.cleanitup.co.uk and archived here for reference. To jump to the archive index please follow this link.